All in-one for OAE, ABR, ASSR and tympanometry
Sentiero Advanced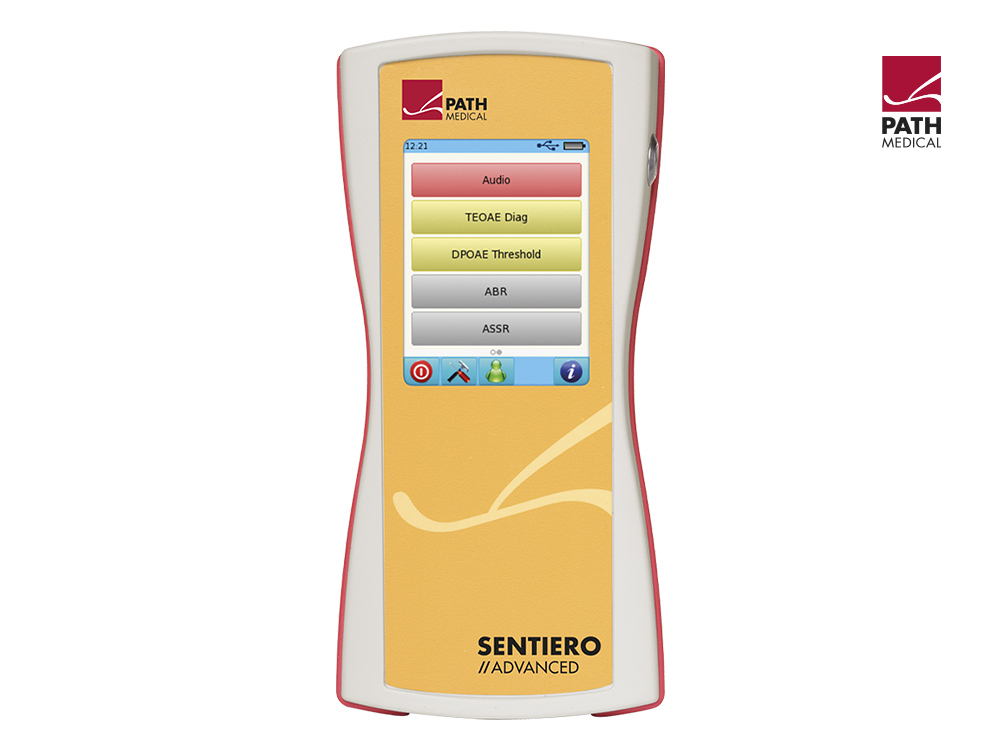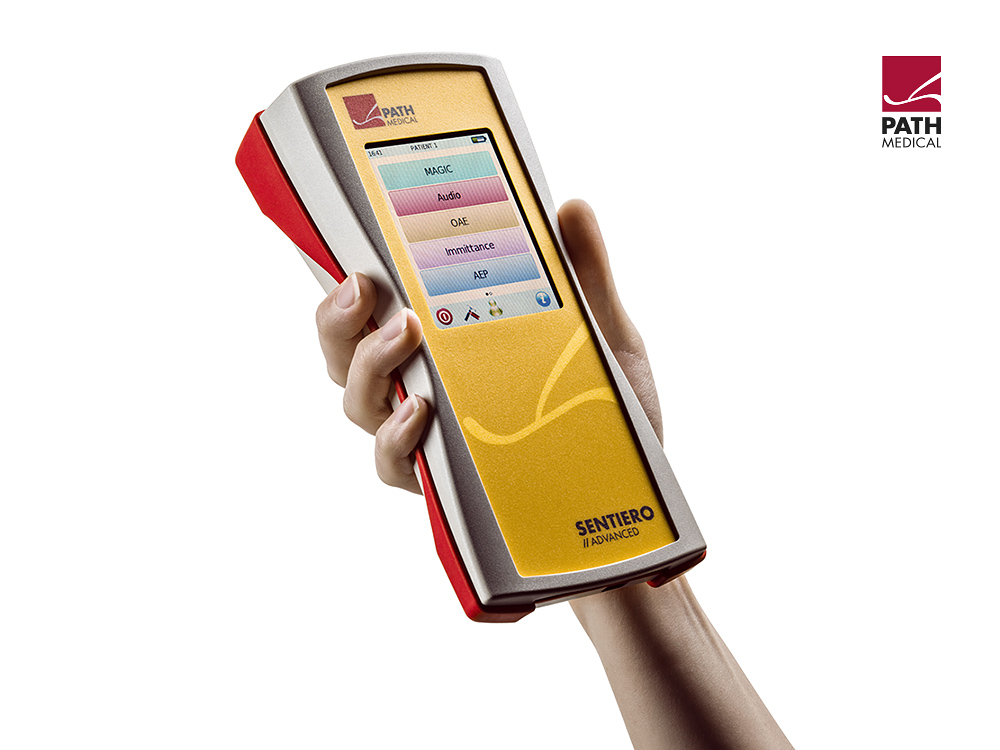 All in-one for OAE, ABR, ASSR and tympanometry
Sentiero Advanced
Sentiero Advanced is a handheld, portable lightweight scalable device combining TEOAE, DPOAE, AEP (ABR & ASSR) in a selectable modular format. The emphasis is on test flexibility, ease of use, reliable diagnostics and minimum test time. 
Sentiero Advanced  is a product developed and  manufactured by PATH MEDICAL.
PATH MEDICAL is a Germany based, innovative company that prides itself on cutting edge technologies to simplify the workflow for the healthcare professional.
PATH MEDICAL is distributed in the US by Inventis North America and its affiliates.
ABR, ASSR, OAE, Tympanometry
A wide selection of tests is availabe to customize your Sentiero Advanced.
Binaural diagnostic ABR
Test both ears at the same time.
Multichannel DPOAE testing
Two pairs of frequencies can be tested at the same time per ear.
| | |
| --- | --- |
| Dimensions | 209 x 98 x 52 mm |
| Weight | ca. 500 g  |
| Display | 240 x 320 pixel |
|   | graphic LCD 3,5" |
|   | resistive touch screen  |
| Output voltage and nominal impendance (headphone socket) | 5 Vpp, 32 Ω |
| Power consumption | max. 2 W |
| Memory capacity | up to 1000 patients |
|   | ca. 1000 tests (dependent on test type) |
| Manufacturer | Path Medical |