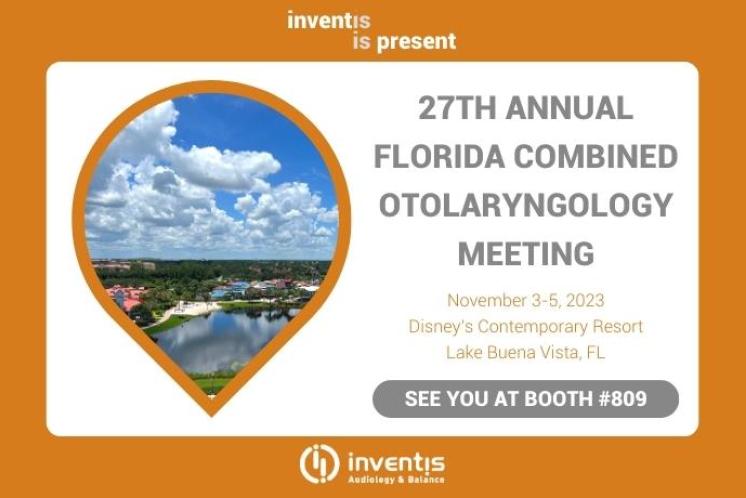 27th Annual Florida Combined Otolaryngology Meeting
Disney's Contemporary Resort, Lake Buena Vista (FL), November 3-5, 2023
Get ready to step into the magic at this year's Florida Combined Otolaryngology Meeting (FCOM), set against the enchanting backdrop of Disney's Contemporary Resort in Lake Buena Vista. 
Bringing the brightest minds under the Floridian sun, FCOM is the grand collaboration of:
Florida Society of Otolaryngology-Head and Neck Surgery
Florida Society of Facial Plastic and Reconstructive Surgery
Network of Florida Otolaryngologists
Network of Medical Audiology Professionals
Expect a thrilling ensemble of otolaryngologists, plastic surgeons, otologists, sleep specialists, medical audiologists, and industry trailblazers discussing groundbreaking topics.
This year's edition will feature over 120 sessions, including hands-on technology workshops, engaging panels and industry updates, across six tracks. 
Discover The Future, Today!
Visit our booth, number 809, where we'll unveil cutting-edge innovations, including:
Nystalyze: our VNG modular system
Harmonica: our brand-new video otoscope.
But that's not all - there's much more in store for you. 
This is an event you won't want to miss. 
We can't wait to see you there!