Maestro Software • Live Chat Support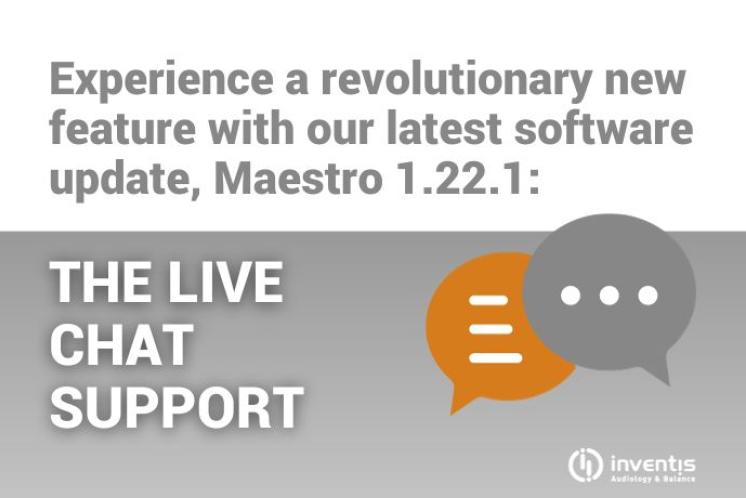 Discover the Groundbreaking Live Chat Support in Our Newest Maestro 1.22.1 Software Update!
We're excited to unveil an update to our Maestro software! To enhance our support, we've added a direct chat feature, now available in the U.S. after successful rollouts in the UK, Netherlands, Austria, Sweden, and India.
With the latest software update, Maestro 1.22.1, you will be able to chat directly with our expert support team right within the Maestro interface. 
Quick, easy communication is crucial. Whether you have questions about a feature, can't locate an option, or face technical issues, our chat support is here to help.
Please note, this chat feature is available only in the new Maestro version. 
To benefit from it, update your software by downloading the latest version from My Inventis. 
If you're new to My Inventis, setting up an account is simple, as guided by this video.
We're confident this chat addition will elevate our support quality. For any assistance or questions, please contact us. Your continued partnership is valued, and we're committed to evolving with your needs.
Looking forward to enhancing your support experience with our new chat feature!