Maestro software ● IMC Compliancy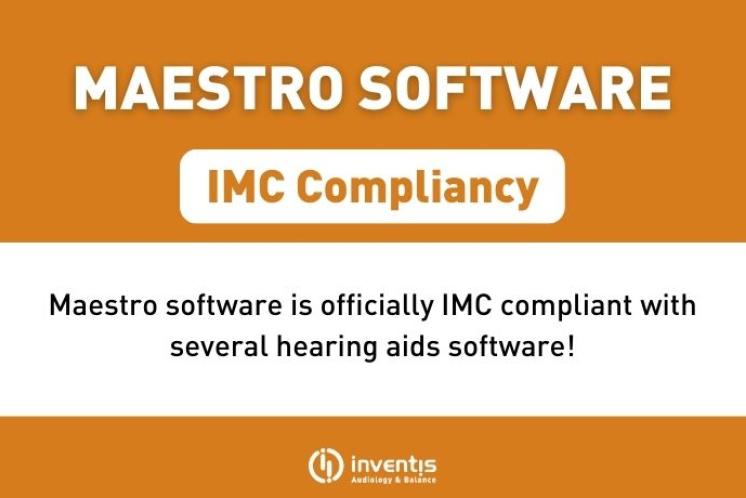 We are glad to announce that Maestro software is officially IMC compliant with several hearing aids software!
IMC (Inter Module Communication) usually called AutoREM or similar, allows direct communication between the hearing aid (HA) fitting software and the Real Ear Measurement (REM) software, through the popular hearing care software Noah. IMC direct communication is needed by hearing care professionals to perform the hearing aid fitting against a prescribed target by acquiring in-situ measurements automatically. 
Using IMC, the HA fitting software controls the communication process with the REM device autonomously and gets the measured data directly from the REM software.
Maestro software, which controls the Inventis REM system Trumpet, is officially IMC compliant with the following hearing aids software:
Starkey Inspire v. 2023.0.10016.0 
Oticon Genie 2 v. 2023.1
Sonic EXPRESSfit Pro v. 2023.1 
Philips HearSuite v. 2023.1
Bernafon Oasis NXT v. 2023.1
Go to Himsa website. 
Scroll down the page and focus on "Measurement Modules" - Inventis Maestro 1.21.0.
Click on "Details" and check the news! 
Please visit my.inventis.it for software downloads and for further information please feel free to contact us at support@inventis.it.